Home

|

Condominium Resort Rentals Overview
| The Buttonwood Reserve Team
The Buttonwood Reserve Team
Meet the on-site team responsible for ensuring your visit is everything you deserve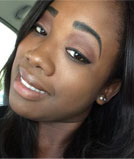 Tia Seyfert


Tia Seyfert is responsible for Guest Services at Buttonwood Reserve. She will reach out to coordinate your arrival to the property, then meet you at your condo, introduce you to the property, review the amenities available, and answer any questions you may have. If you have any problems during your stay, she is your best first point of contact. Tia is also the person to get in touch with if you are interested in any of the optional services we offer to our guests. She is often on the property – almost daily, sometimes, and is always reachable by phone (242-553 6971) or contact here.
Tia also oversees our team of housekeepers who prepare each unit for guest arrival, so please let her know if you find any problems with the readiness of your condo.
Tia was raised in New Providence and has 9 years of customer service experience working for one of the leading Bahamian banks – and it shows in the attentiveness and professionalism she brings to her current role at Buttonwood Reserve and as a provider of catering and wedding planning services.

Liam Seyfert



Liam Seyfert, a native of Eleuthera, is the Property Manager, responsible for ensuring that the physical facility is well maintained, inside and out.

He also supervises any repairs that may be needed, so anyone who has an issue requiring immediate assistance may find Liam knocking.


Patrick Demeritte

The outdoor beauty and lush landscape of Buttonwood Reserve is by the hands of this hospitable gentleman, Patrick Demeritte, affectionately known as 'Pat'. You're likely to see Patrick gardening early in the mornings, walking the beach ensuring it's tidy for you or bringing you tropical fruits like coconuts, watermelons and pineapple. The best you've ever tasted for sure! He's the most mature of the team and can offer you exceptional advice about the island and the best spots to snorkel via his highly sought after Boat Excursions and Snorkeling Trips. Patrick is an avid fisherman and creates an experience for our guests like none other.

The Marketing and Travel Bookings Team
The team at Eleuthera Vacation Rentals represents Buttonwood Reserve for marketing, sales, and booking support, so most guests arrange their visit to the property with assistance from Matt Simon or Tara Davis (or one of the other team members). If you would like to plan a visit, please get in touch with them at +1 (866) 896-8439.
Theoretically, by the time you arrive on the island, their role is finished. Even so, because they are always eager to ensure that everyone has a good experience, they usually will check in at least once during the week.