Home

|

Condominium Resort Rentals Overview
| Condo #2B, Sea La Vie
Condo #2B
Sea La Vie
Ah, the sea. There's something magical about being at the seaside that causes such a warm and calming feeling. Is it the perpetual rhythm of the surf? Is it the intersection of colors formed from water mixing with sand? Whatever it is, the vibe at Sea La Vie will help you find your inner calm and leave your day-to-day stresses behind, and serve as a perfect home base for you to explore the idyllic island of Eleuthera.
Once you arrive home at the end of your day exploring the island, the locally made, hand-crafted dining table will set the scene for fabulous dinners of grilled fish and lobster bought fresh at the dock just a mile away. And when the spectacular sunset has run its course over your balcony, you can look forward to resting in the comfort of the highest quality European cotton, made in Portugal. Life at the seaside is the good life indeed.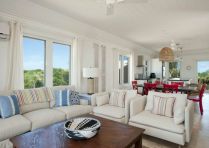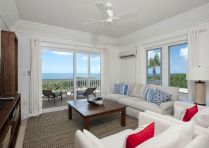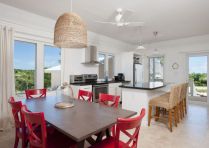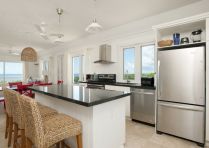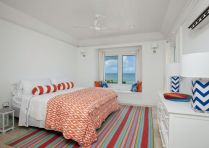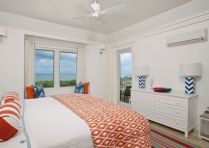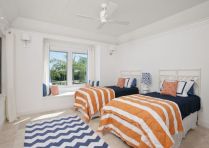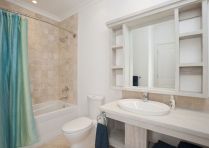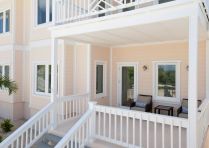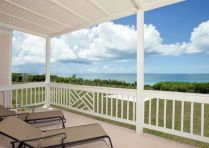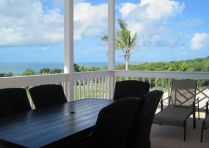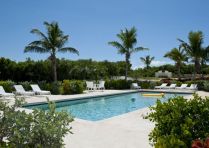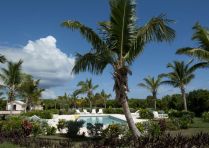 Average Guest Rating For This Unit:

HomeAway Rate: 4.8
This condo provides a spacious interior of 1200 square feet, with two bedrooms, 1 king and 2 twin beds (that can be converted to a king upon request), and two luxurious modern baths finished in tumbled marble. Including the sleeper sofa, this condo sleeps a total of six.
Every room features unobstructed ocean views, and large front and rear decks, 400 square feet total, are accessible from the great room or the bedrooms and offer unmatched 360-degree views.
Ceiling fans hanging from the

9½

foot tray ceilings supplement the air conditioning for each room in the condo for year-round comfort.
The modern designer kitchen is fully equipped with stainless steel refrigerator and dishwasher, as well as cookware, dishes, coffee maker.
Extensive sound insulation throughout the building ensures your privacy.
Each unit comes with a spacious garage to accommodate a car and/or golf cart.
Other amenities include satellite TV/DVD player, free wifi, washer/dryer in each unit, a golf cart for convenient access to the Atlantic beach, beach towels/chairs/umbrellas, and more.
Our staff can arrange to have groceries waiting for you upon your arrival at the property, as well as a variety of other optional services during your stay, such as private cooking / catering, optional housekeeping, child care, recreational guides, etc.
For more information, see our complete list of amenities and services, our rates throughout the year, and our vailability calendar for this condo, as shown below:
Availability Calendar
Email Property Info To Friends
To send this page to friends and family, just enter each e-mail address below, with a , (comma) between each address.